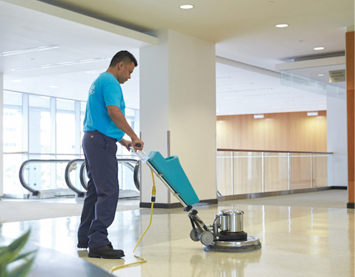 Standard Commercial Cleaning Service
A clean office is essential to making a strong first impression on your clients. It clearly sets a standard in the way people see your business. Regular cleaning and sanitizing of the office ensures that your office is free from all kinds of allergies due to dust, dust mites found in an unclean office. You may have hired a janitor to clean your office every day, but there is no surety that your office has been cleaned well and is dust-free. If you are looking for someone to deeply clean your office; we offer the best standard commercial cleaning services.
Services that We Offer for Standard Commercial Cleaning
Restrooms: We clean, sanitize, and wash floors, mirrors, sinks, and toilets. We also deodorize restrooms.
Kitchen or leisure area: We also clean the kitchen or leisure areas. We clean the outside of appliances, cabinets, furniture, counters, range tops, etc. We also load the dishwasher and clean the inside and outside of the microwave oven.
Also, we remove all cobwebs from every corner of the office.
Dust and clean the lamps, furniture, ornaments, and frames.
Empty wastebaskets and clean, as needed.
Vacuum the floors and carpets.
Dust cabinet shelves, and woodwork.
We also dust windowsills and ledges.
We also polish the furniture.
Our services also include steaming to clean marble and tile, etc.
We clean every corner of the office spaces considered difficult to clean.
Why should you contact us?
We are professional cleaners who offer the best standard commercial cleaning services in the area. Our team of trained and knowledgeable cleaners knows the tricks for removing a variety of stains and substances from various surfaces without harming the surface. Our team can clean even those areas many consider difficult to reach. We are also very flexible, and that is why we provide customized cleaning services to our customers. We further help our customers in maintaining cleanliness around the office following the initial deep-cleaning process by offering them tips and tricks in maintaining a clean office space.
We cater to various sectors and industries which are looking for commercial cleaning services. We believe in maintaining high standards and the safety of our customers and employees are at the forefront of every assignment. Hence, protective gear is used by our team during the cleaning process. Therefore, if you are looking for a professional cleaning service on a daily or monthly basis – you should contact us. Our services are affordable and competitively priced with the majority of the other leading cleaning agencies in the market. We believe in providing complete customer satisfaction. This is what you will get from us.